Background image © by rawpixel.com on Freepik
2023 M2G Sym­po­si­um: Chal­lenges in Sustainability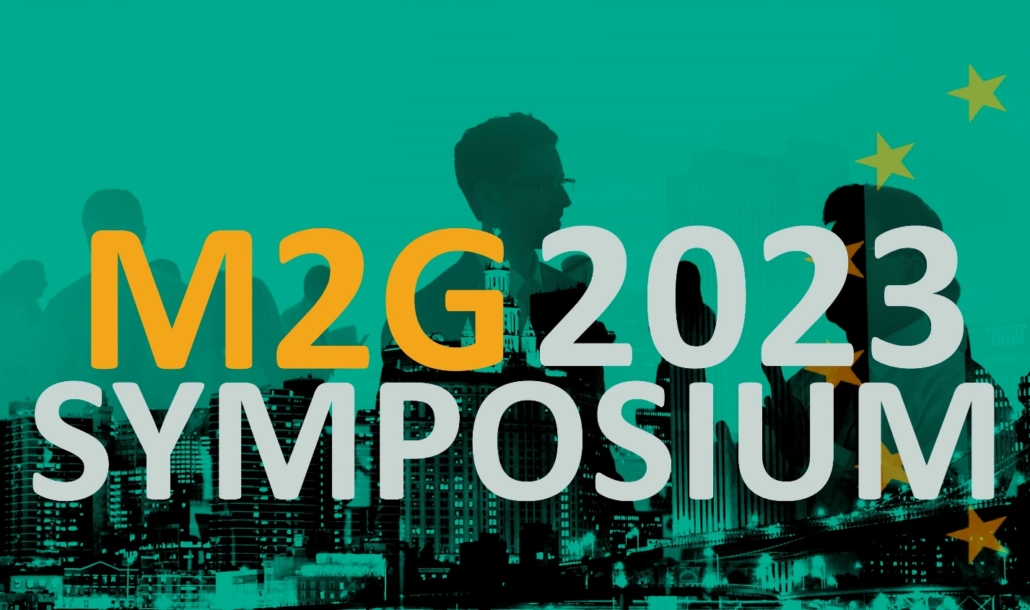 Our next M2G Sym­po­sia will take place on Fri­day 3rd Novem­ber at Cam­pus EUREF TU Ber­lin with a focus on "Chal­lenges in Sus­taina­bi­li­ty: The Gre­at Tran­si­ti­on as a Chall­enge and Chan­ce in Times of Cri­sis". The sym­po­si­um is orga­ni­zed by the rese­arch cam­pus, in clo­se coope­ra­ti­on with the TUB Mas­ter-in-Ener­gy, EUREF-Talent Cam­pus and nexus Insti­tu­te, with the sup­port of the Ber­lin Sena­te and within the con­text of the "Ber­lin Sci­ence Week" 2023. Our focus will be on pro­mo­ting stron­ger con­nec­tions bet­ween rese­arch, aca­de­mia and industry.
On Fri­day 3rd Novem­ber 2023, the con­fe­rence will focus on the para­mount chal­lenges and emer­ging trends in the tran­si­ti­on towards sus­tainable infra­struc­tures. Our con­fe­rence will spe­ci­fi­cal­ly explo­re key are­as such as Ener­gy, Mobi­li­ty, and Buil­dings, addres­sing both the Ger­man and Euro­pean per­spec­ti­ves. Expert spea­k­ers, indus­try pio­neers, and thought lea­ders will share their exper­ti­se, cut­ting-edge solu­ti­ons, and inno­va­ti­ve ide­as to address the sus­taina­bi­li­ty chal­lenges we face today. The con­fe­rence ser­ves as a uni­que plat­form for meaningful dis­cus­sions, net­wor­king, and col­la­bo­ra­ti­on among pro­fes­sio­nals, poli­cy­ma­kers, and stake­hol­ders who share a com­mon visi­on of crea­ting a gree­ner, more resi­li­ent future.
In the after­math of the M2G sym­po­si­um, an Alum­ni con­fe­rence on 4th Novem­ber 2023 will bring tog­e­ther TUB gra­dua­tes, inter­na­tio­nal experts, and cur­rent stu­dents of the coope­ra­ting mas­ter pro­grams for a memo­rable reuni­on fil­led with mutu­al lear­ning and know­ledge exch­an­ge. This con­fe­rence day will offer a diver­se ran­ge of acti­vi­ties such as key­note spee­ches, alums pre­sen­ta­ti­ons, inter­ac­ti­ve work­shops, and a round table dis­cus­sion, all of which will crea­te an exten­si­ve plat­form for pro­fes­sio­nal trai­ning, net­wor­king oppor­tu­ni­ties, and streng­the­ned collaboration.
If you want to par­ti­ci­pa­te in both events or if you just want to come one days, plea­se regis­ter here:
https://www.sustainability-challenges.eu/registration
The atten­dance is free of charge!
–
Back­ground image of Post image by rawpixel.com on Freepik
https://mobility2grid.de/wp-content/uploads/M2G_2023_Symposium_Background-image-by-rawpixel.com-on-Freepik.jpg
845
1427
J. C.
https://mobility2grid.de/wp-content/uploads/Logo_Forschungscampus_Mobility2Grid.png
J. C.
2023-09-11 14:50:00
2023-09-28 11:27:18
2023 M2G Sym­po­si­um: Chal­lenges in Sustainability