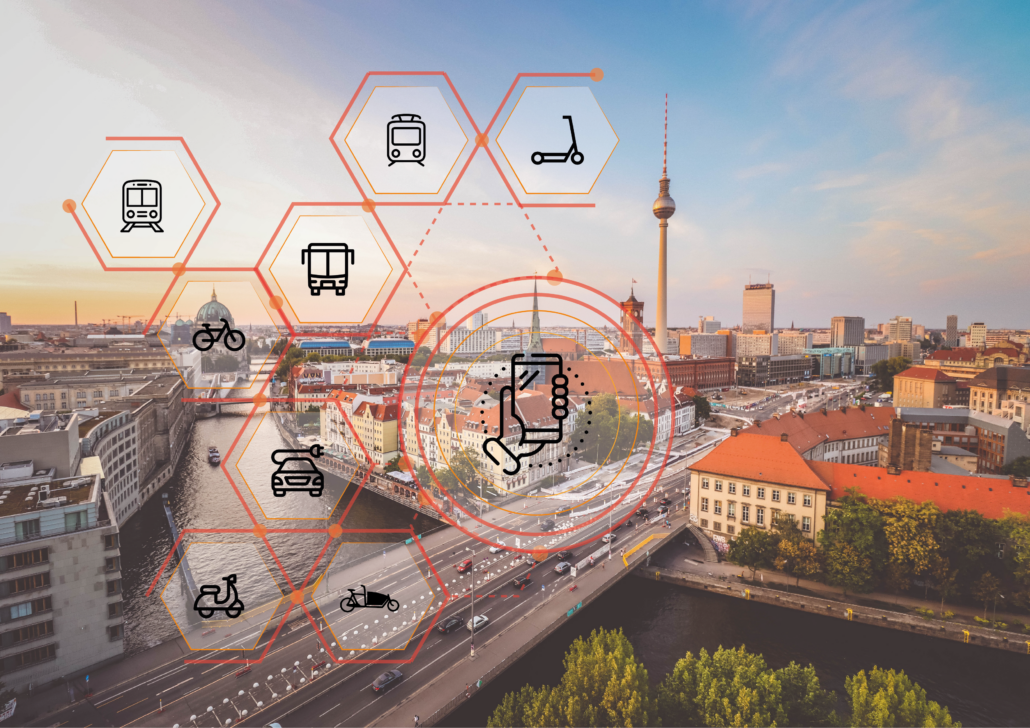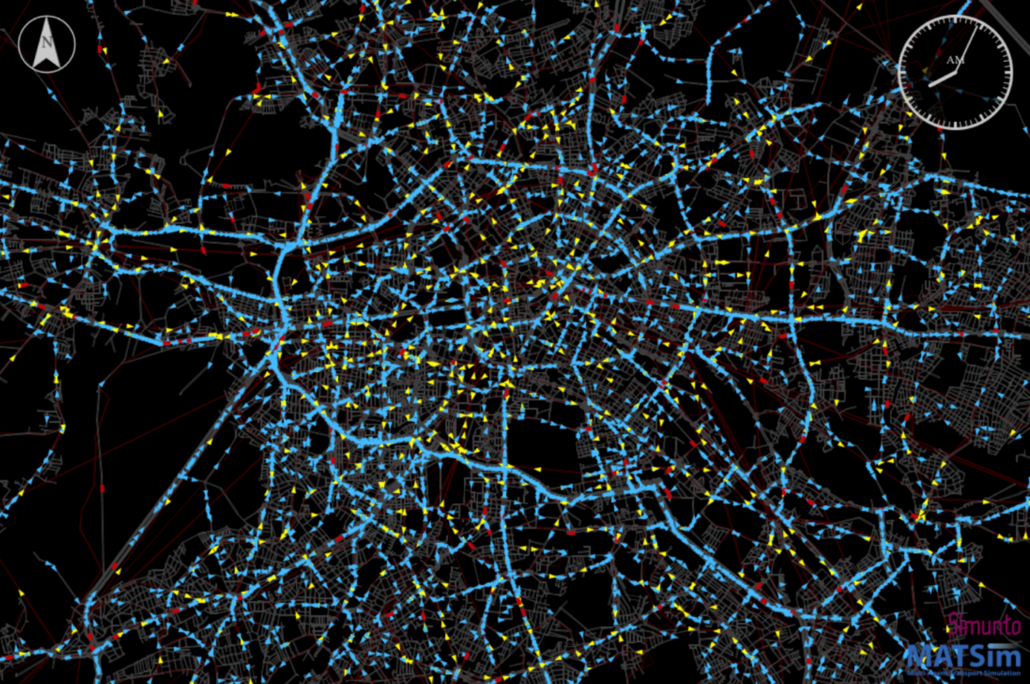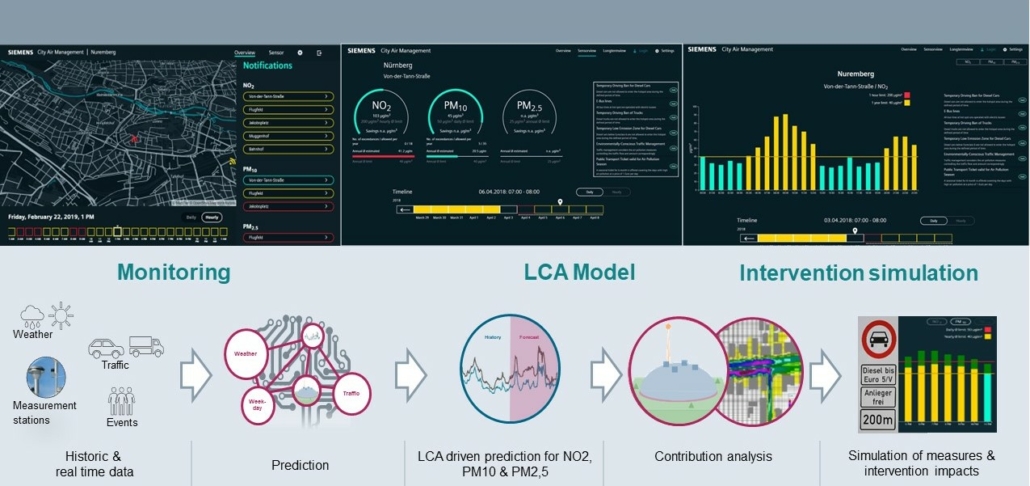 Urban spaces are all about traf­fic, and traf­fic in turn makes up a sub­stan­ti­al part of green­house-gas emis­si­ons. WM 4 on neo-mobi­li­ty focu­ses on the ext­ent to which it is pos­si­ble to achie­ve the goal of a cli­ma­te-neu­tral city through effi­ci­ent, net­work­ed trans­port and ener­gy sys­tems, despi­te incre­asing mobi­li­ty demands.
Pas­sen­ger and goods trans­por­ta­ti­on in cities pri­ma­ri­ly occurs in the form of eco-mobi­li­ty (wal­king, cycling, public trans­port), moto­ri­sed indi­vi­du­al trans­por­ta­ti­on or using lor­ries and deli­very vehic­les. The­se days, the­re are added new forms of mobi­li­ty. Bike and car-sha­ring, along with other sha­ring ser­vices, mean peo­p­le no lon­ger need their own cars. Digi­ti­sa­ti­on is hel­ping estab­lish new ser­vices that cater to the needs of mul­ti-modal spon­ta­neous trans­port users. Fur­ther pro­gress is also being made to elec­tri­fy all modes of trans­port, pla­cing all man­ner of demands on the power grid. New mobi­li­ty ser­vices and trans­port sys­tems – neo-mobi­li­ty – call for new con­cepts for desig­ning urban spaces and areas.
This and other deve­lo­p­ments are the focus of the Neo-mobi­li­ty rese­arch hub, and will be pre­sen­ted in future sce­na­ri­os. It is expec­ted that fin­dings for and from the transfer are­as (WM 5), among other things, will come into play here. The deve­lo­p­ments pro­du­ced on the EUREF cam­pus from the first fun­ding pha­se will be appli­ed to the transfer are­as as a blue­print, and the resul­ting fin­dings will in turn be fac­to­red in when devi­sing sce­na­ri­os. The aim is to imple­ment and simu­la­te the model­led sce­na­ri­os using the MAT­Sim (Mul­ti-Agent Trans­port Simu­la­ti­on) soft­ware and inter­lin­ked jsprit rou­ting tool. This invol­ves asses­sing the requi­re­ments of the future power and trans­port sys­tem and devi­sing sui­ta­ble mea­su­res and recom­men­ded actions at an area, dis­trict and city level, which will help Ber­lin beco­me cli­ma­te-neu­tral in 2045 (BEK 2030).
Model­lie­rung und Eva­lua­ti­on von Zukunfts­sze­na­ri­en im Per­so­nen- und Güter­wirt­schafts­ver­kehr
mehr …
Daten­be­reit­stel­lung für die Simu­la­ti­on und Smart Char­ging im Kon­text der Neo-Mobi­li­tät
mehr …
Ver­wer­tung der For­schungs­er­geb­nis­se in einem ganz­heit­li­chen, are­al­spe­zi­fi­schen Mobi­li­täts­kon­zept.
mehr …
Umwelt­mo­del­lie­rung von Sze­na­ri­en mit­hil­fe eines Life Cycle Assess­ment-basier­ten Transportmodells.
Umset­zung und Ana­ly­se der ent­wi­ckel­ten Zukunfts­sze­na­ri­en mit­hil­fe des Simu­la­ti­ons­tools MAT­Sim
mehr …